Adwords
How To Triple Your Click Through Rate On Google Shopping Ads
If you didn't know already, Google Shopping Ads are taking the search marketing world by storm.
For the past several years, they have gone from strength to strength and are now a type of campaign that's in most ecommerce marketers artillery. It's actually a fundamental part of the majority of our PPC management campaigns.
Here's some Google Shopping Statistics to get you started :
Google Shopping ads on mobile are driving 79% of device ad spend in the US, and win 87.9% of clicks.
Google Shopping Ads are driving 76.4% of retail search ad spend in the US
And 82% of retail search ad spend in the UK
This blog post is going to cover how to increase the performance of your shopping campaigns by testing and optimizing your product images. We've applied some of the testing techniques we use for lead generation to the world of ecommerce.
What We Wanted To Find Out
We love running landing page experiments as part of our lead generation campaigns. So our team thought that with this experience paired with spending a huge amount of time in google shopping campaigns, we get some pretty awesome insights.
So we really wanted to find out how much of an impact the choice of shopping ad image to use had on influencing whether a user would click on it or not.
We wanted to know what could be done to improve the performance of our campaigns.
We already know that testing product titles can have big results. But when we started testing product images, we didn't realise it was going to have as big of an impact as it did.
How It All Started
Time and time again, we were seeing search results where the product images were all very similar :
Our team of conversion experts wanted to find which "type" of image performed best for shopping campaigns.
We believed that if we could find this out, we could then apply this to our client campaigns to improve their performance.
So we experimented, surveyed and found some pretty staggering results.
How We Found The Best Shopping Ad Image To Use
Any sort of product image is important, but never more so than when it comes to Shopping ads.
It's one of the key factors of a shopping ad that will encourage users to click on your ad or your competitors.
Unfortunately, most retailers are deciding to not put too much creativity into the images they use (but maybe they will after reading our results).
Most retailers are opting to simply use the same product image that they do on their website.
To demonstrate what i mean, here's a pretty boring commerce related search for mens slippers :
Apart from the slipper-game clearly changing quite significantly since I last saw a pair, it's fair to say there's nothing really that jumps out and entices you to click.
It's not a huge space to show your product, so it's difficult to show products in great detail. So what could we do that makes our products stand out and entice users to click on them?
Our conversion team wanted to find out what types of images were more appealing to buyers, so we performed an experiment.
The team proposed the idea that by using images of products being used rather than a product only image, we could connect with more people and stand out from competitors.
How We Did It
We tested 100 people and asked them if they were to click on a shopping ad first, which one would it would be and why.
The images all followed 3 characteristics :
They were all shopping ads for clothing items
We had 6 product ads in total for each image
One image all had reviews that were the same
Another image had cheaper products that were similar, but not being worn by a model.
The findings were extremely interesting….
Out of the random group of people we tested, 82% answered that they would be more likely to click on a shopping ad first if the image was of someone wearing the product rather than of the product by itself.
What type of image users would click on first
Wait a minute…. 82%?
Yup, that's right.
Things just got really interesting.
Here's some of the responses we received from users we tested:
"All the others don't give a good example of what it will look like when put on"
"I like to see the image of a person wearing the suit, to get a better feel for what it looks like on."
"It's hard to tell how well a suit looks without somebody wearing it"
"I like it that there is a model wearing the jacket"
What was also extremely interesting was that even with a cheaper price, users were still not enticed to click on the ad with a standalone product image.
 *We can't publish the images used as we manipulated actual ads for real products and their prices. If you would like to see them, drop us a line on our contact us page.
Stand Out From The Crowd
Just like an average text ad, if a shopping ad doesn't sell the product, it can just sit their not attracting any clicks.
There's a couple of things to bear in mind when choosing your product image for shopping ads :
Make sure the image clearly represents your product.
Make the image as high quality as you can. Bad quality images aren't going appealing to buyers.
Test different types of images. As we found in our experiment, different types of images can attract a lot more clicks.
Make sure your images follow Google's requirements.
Here's what PPC Guru Brad Geddes of Adalysis told us :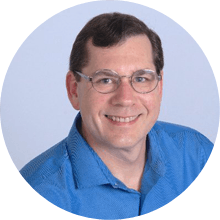 Expert Insights
Don't rely on manufacturer images. When all the images look the same; the only difference is the price and the brand. While you might not be able to create custom images of all your products; you should do so for your best sellers so they stand out on the search results from everyone just using manufacturer pictures.
How To Test Different Images
Our favourite ways of testing images is by finding a selection of products which are receiving a good amount of traffic, but maybe the CTR or conversion rate is relatively low.
Next, we change the product images in the feed when it is uploaded to the merchant center.
Then we'll let it run for usually around 2 weeks (or as close to statistical significance as possible) and then measure the results.
From here we can start to gauge how much of an impact different types of images will have on a campaign.
Who's doing a good job?
We like that Surfdome are incorporating their product images with people wearing the products, it really makes them much more relatable.
John Lewis are also doing a good job :
One important point to make is that many of the retailers which we analysed, actually had alternative images that could be used should they choose.
I really hope that you've managed to pick up some useful insights in this post and see what potential impact testing different images can have on your ads.
If you have any questions or if you have tried testing your images before, please feel free to hit up our comments section!
What's something that you've tested that has shown great results?